Channel the fiery spirit of the Kanagawa Dragon with our stunning 3D Hawaiian Shirt! Perfect for beach adventures and summer escapades, this shirt effortlessly blends style and comfort. Crafted for both men and women, it makes an ideal gift for anyone seeking a touch of tropical bliss in their wardrobe.
Featuring an intricately designed Kanagawa Dragon in vibrant hues, this Hawaiian shirt is a true work of art. The 3D effect brings the majestic dragon to life, adding an extra layer of depth and excitement to your outfit. Whether lounging by the shore or strolling through a bustling city, this shirt will surely turn heads and ignite conversations.
But it's not just the outstanding design that sets this shirt apart. Made from high-quality materials, it ensures a soft and breathable feel against your skin, keeping you cool even on the hottest days. The relaxed fit allows for unrestricted movement, making it ideal for any activity, whether you're catching waves or sipping cocktails under the sun.
Versatility is key, and this Hawaiian shirt offers just that. Dress it up with chinos and loafers for a charming evening look, or keep it casual with shorts and sandals for a laid-back beach vibe. Its unisex design ensures that both men and women can embrace the allure and spirit of the Kanagawa Dragon.
Embrace the vibrancy of summer and make a bold statement with our Kanagawa Dragon 3D Hawaiian Shirt. Whether it's for yourself or a loved one, this versatile piece is the perfect gift for those who dare to stand out and embrace the magic of the tropics. Elevate your style and let the Kanagawa Dragon unleash its captivating power on your wardrobe today!
This is a cute item for the holiday. Buy a great gift for someone you love. Get yours or make a great gift for this holiday.
Processing Time: 3 – 5 business days
Estimated shipping time in the US: 7-14 business days.
Estimated shipping time in EU & UK: 10-13 business days.
Estimated shipping time in CA: 10-15 business days.
Shipping service: DHL
Kanagawa Dragon 3D Hawaiian Shirt Beach Summer For Men And Women Gift Details:
This all-over print Hawaiian shirt ensures quality, fit, and comfort. This custom shirt ensures quality, fit, and comfort. The woven polyester fabric is lightweight, breathable, and resistant to shrinking and wrinkles. The button closure and collar are simple and comfortable.
100% woven polyester fabric, offers outstanding durability, insulation, and wrinkle resistance.
Moisture-wicking.
Full button-down closure.
The color could be slightly different between on the screen and in practice.
2 style, No Pocket and has a patch Pocket on the left side chest to conveniently store keys, phones, or wallets
Unisex Style
Some of the Kanagawa Dragon 3D Hawaiian Shirt Beach Summer For Men And Women Gift photos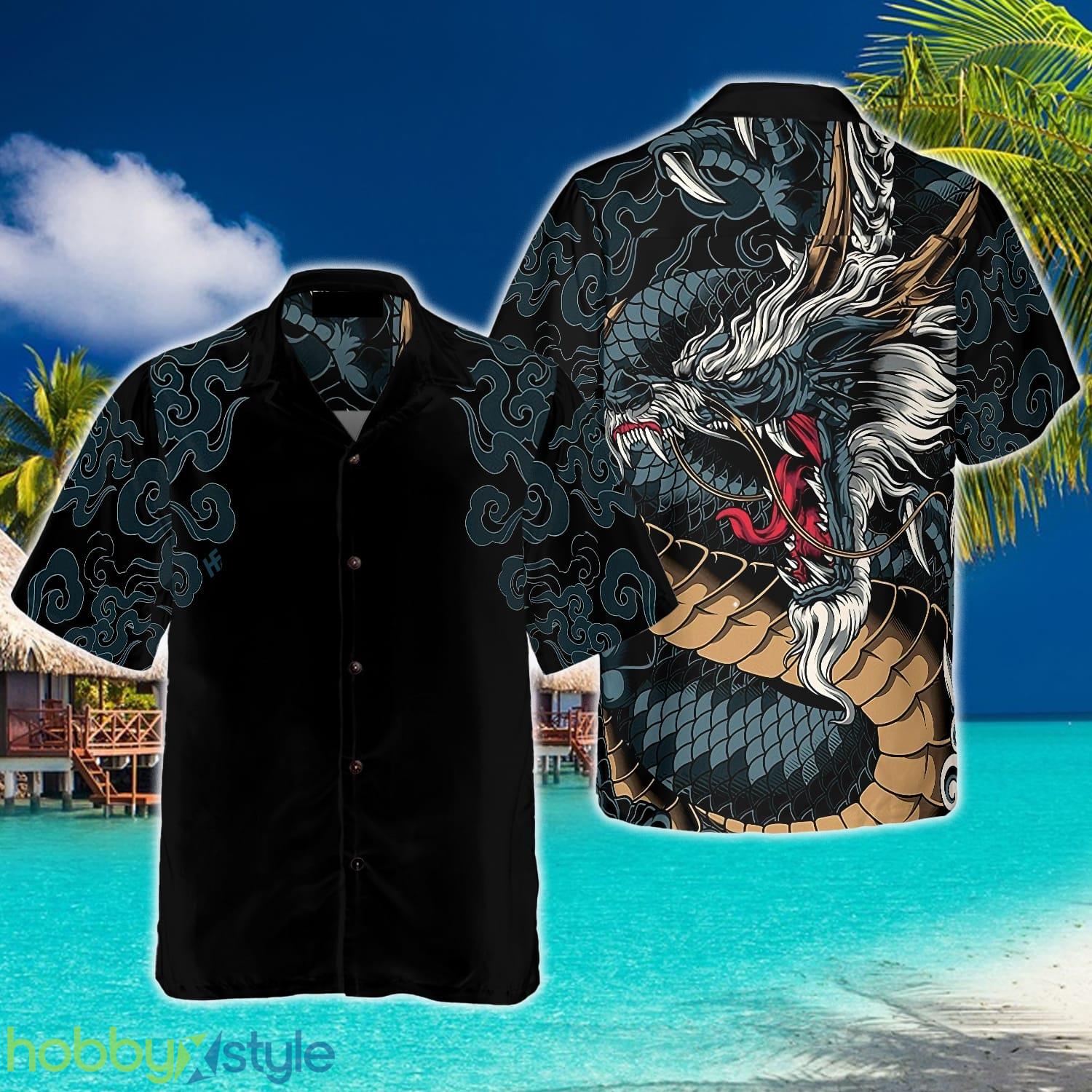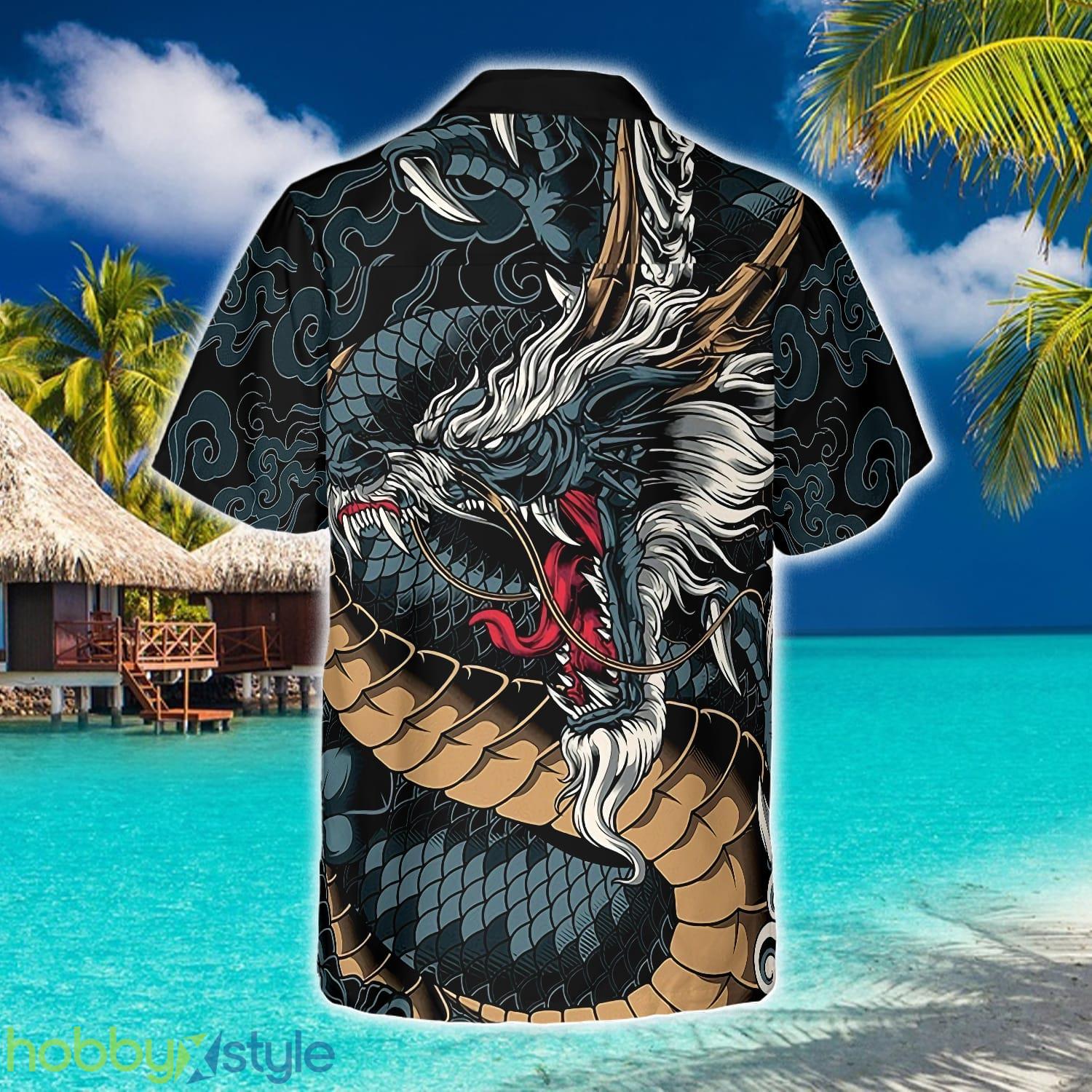 HAWAIIAN SIZE CHART
——————-
Note: Due to manual measurement, there will be an error of +/-0.3-0.5 cm. Please be understanding.
To find the size that fits you best please check our size chart carefully!