Celebrate the spirit of summer in style with our Lest We Forget Hawaiian Shirt! This vibrant and eye-catching Aloha shirt is the perfect addition to your wardrobe, whether you're a man or a woman. Designed with utmost care and attention to detail, this shirt features a stunning print that pays homage to the rich Hawaiian culture while commemorating the importance of remembering our history.
Crafted from premium quality materials, our Lest We Forget Hawaiian Shirt offers unparalleled comfort and durability. The lightweight fabric ensures a breezy and cool feel, making it ideal for those sunny days and tropical getaways. Whether you're strolling along the beach, attending a summer BBQ, or simply enjoying a casual day out, this shirt is the ultimate go-to choice.
Not only is our Lest We Forget Hawaiian Shirt a fashionable statement piece, but it also serves as a thoughtful gift for your loved ones. It beautifully blends style and sentiment, making it a meaningful present for birthdays, anniversaries, or any special occasion. Spread the aloha spirit and remind others to cherish the past while embracing the joys of the present.
So, why settle for ordinary when you can stand out in the crowd? Grab your own Lest We Forget Hawaiian Shirt and experience the essence of summer fashion like never before. Embrace the vibrant colors, tropical vibes, and timeless design that will surely turn heads wherever you go. Elevate your summer wardrobe and make a lasting impression with this unique and unforgettable piece. Order now and get ready to embark on a stylish journey through the sunny season!
This is a cute item for the holiday. Buy a great gift for someone you love. Get yours or make a great gift for this holiday.
Processing Time: 3 – 5 business days
Estimated shipping time in the US: 7-14 business days.
Estimated shipping time in EU & UK: 10-13 business days.
Estimated shipping time in CA: 10-15 business days.
Shipping service: DHL
Lest We Forget Hawaiian Shirt Aloha Summer For Men And Women Gift Details:
This all-over print Hawaiian shirt ensures quality, fit, and comfort. This custom shirt ensures quality, fit, and comfort. The woven polyester fabric is lightweight, breathable, and resistant to shrinking and wrinkles. The button closure and collar are simple and comfortable.
100% woven polyester fabric, offers outstanding durability, insulation, and wrinkle resistance.
Moisture-wicking.
Full button-down closure.
The color could be slightly different between on the screen and in practice.
2 style, No Pocket and has a patch Pocket on the left side chest to conveniently store keys, phones, or wallets
Unisex Style
Some of the Lest We Forget Hawaiian Shirt Aloha Summer For Men And Women Gift photos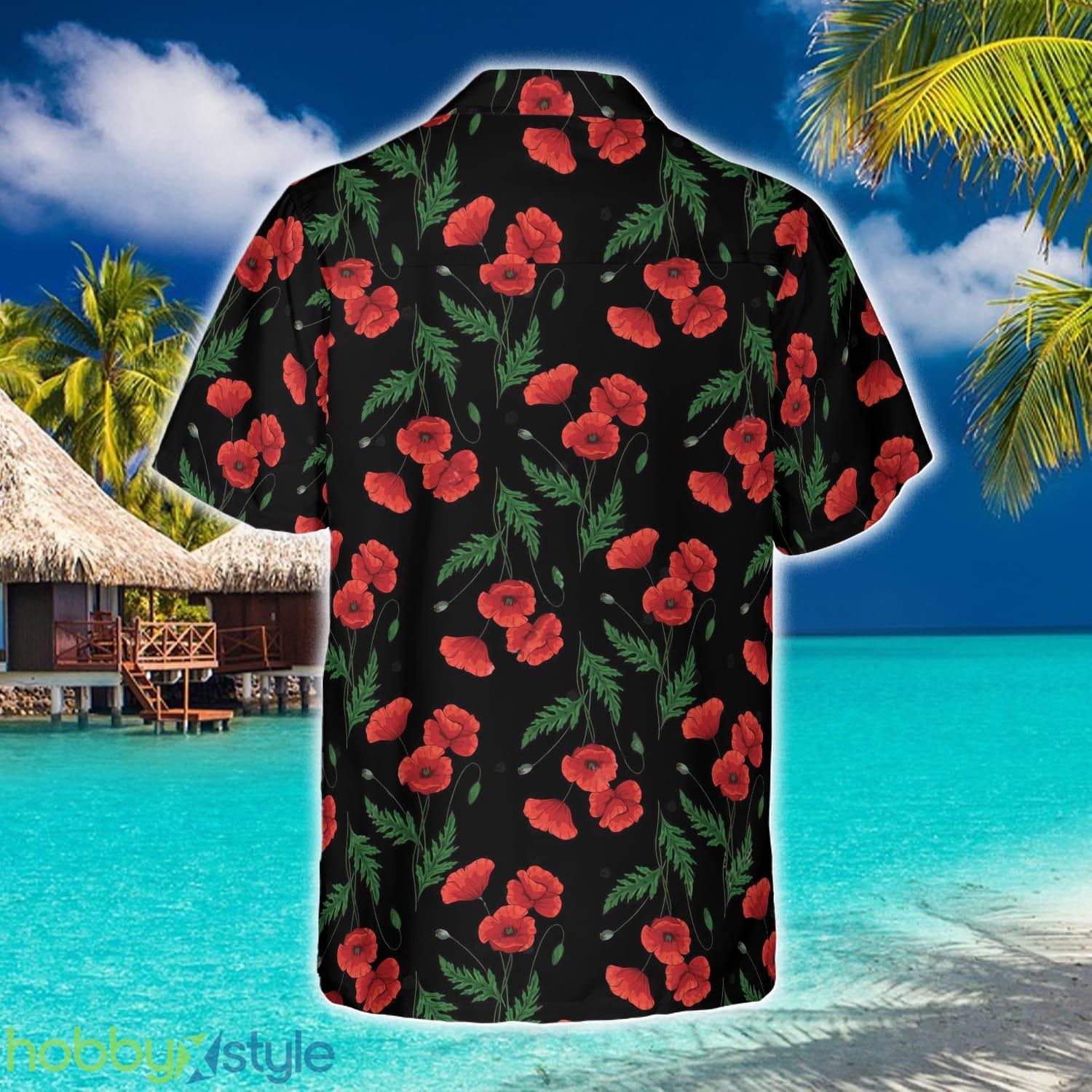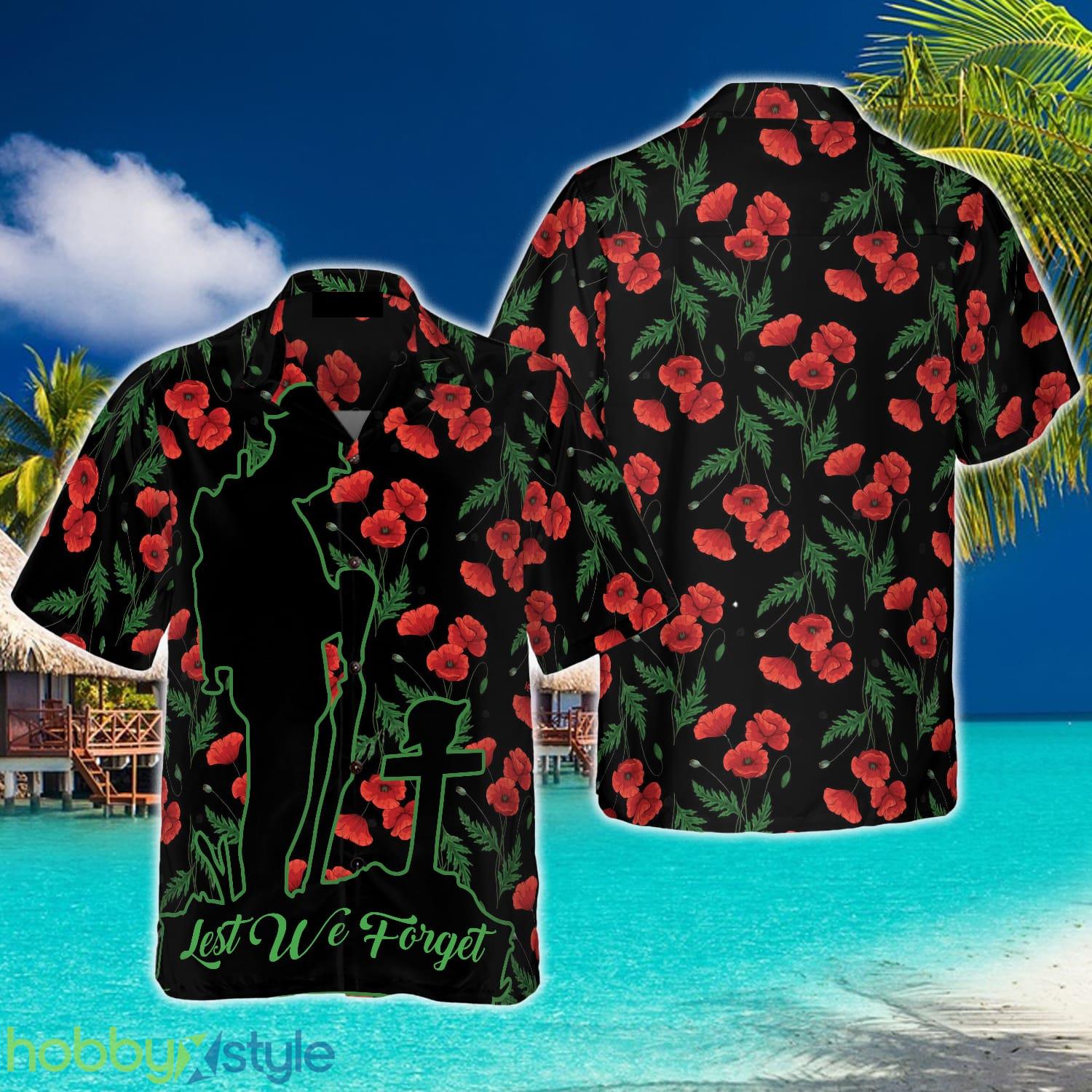 HAWAIIAN SIZE CHART
——————-
Note: Due to manual measurement, there will be an error of +/-0.3-0.5 cm. Please be understanding.
To find the size that fits you best please check our size chart carefully!