The Piano Pattern Air Jordan 13 Sneaker Shoes are a must-have for any sneaker enthusiast looking for a unique and stylish addition to their collection. These sneakers are crafted with expert precision, combining the iconic design of the Air Jordan 13 with a stunning piano pattern that sets them apart from any other sneaker on the market.
The Piano Pattern Air Jordan 13 Sneaker Shoes feature a sleek black base, with white piano keys cascading across the upper in a mesmerizing pattern. The black and white contrast is striking, making these sneakers a statement piece that is sure to turn heads. The high-quality materials used in the construction of these sneakers ensure they are not just stylish, but durable and comfortable as well.
The Air Jordan 13 design is known for its superior support and cushioning, making these sneakers perfect for any activity. The herringbone outsole provides exceptional traction, giving you the confidence to take on any challenge. The midsole is crafted with Nike's innovative Zoom Air technology, which offers premium cushioning and a responsive feel.
The Piano Pattern Air Jordan 13 Sneaker Shoes are not just a fashionable accessory, but a practical investment that will elevate your performance to the next level. The unique design of these sneakers is sure to make a lasting impression, whether you are wearing them to the gym or out on the town.
In conclusion, if you are looking for a sneaker that combines style, comfort, and performance, look no further than the Piano Pattern Air Jordan 13 Sneaker Shoes. These sneakers are a true masterpiece, crafted with expert precision and attention to detail. So why wait? Add them to your collection today and experience the unparalleled quality and style that only Air Jordan can offer.
These shoes are perfect for someone who loves the outdoors and are always on the go. Not only are these shoes comfortable, but they are perfect for someone like me who needs a shoe that is durable!
Piano Pattern Air Jordan 13 Sneaker Shoes Information
Style: Air Jordan 13 with 2 types of shoe soles: Black and White
Upper skin can print patterns
Hidden laces perforated webbing morder beautiful and firm
Constructed with rubber sole wear-resistant and antiskid
TPU buckle upscale environmental protection and wear resistance, no customizable
High poly insole, breathable, and deodorant
AIR JORDAN 13 SIZE CHART:
Some of the Piano Pattern Air Jordan 13 Sneaker Shoes photos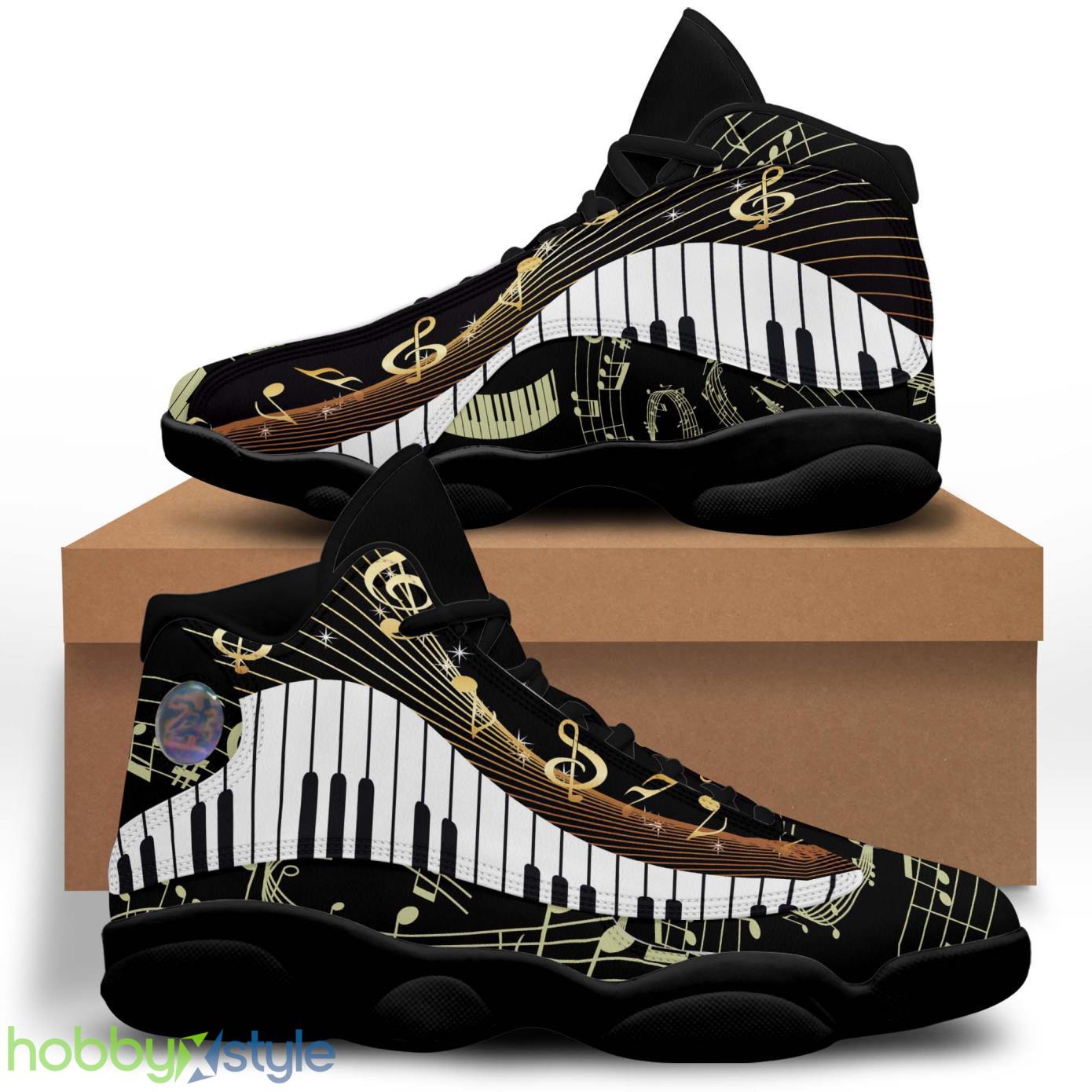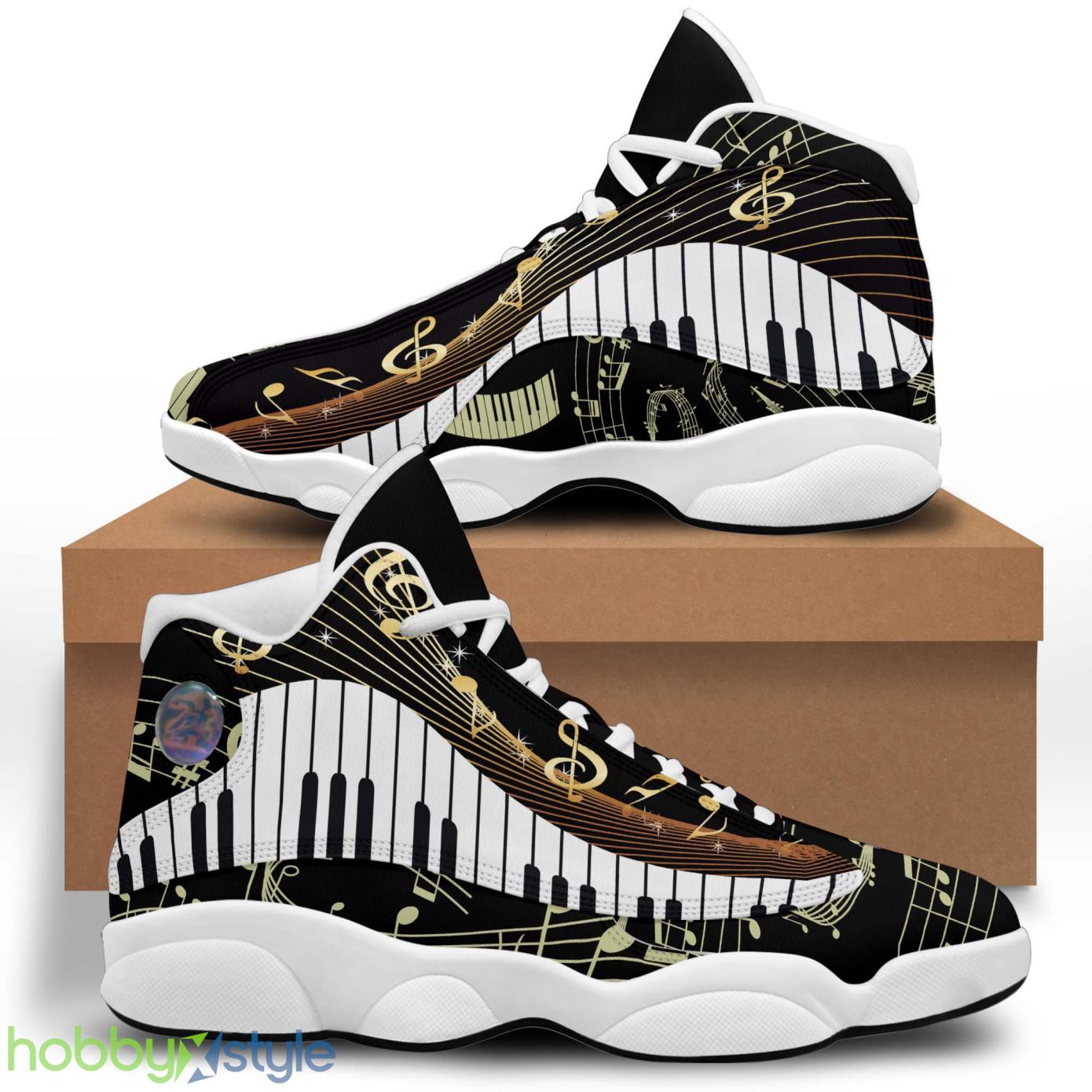 PLEASE NOTE:
Manual measurement of the size please allow 0.3-0.5cm error
As a result of the production batch, the light intensity photography effect will have the color difference
SHIPPING TIME OF THESE AIR JORDAN 13 SNEAKERS
Time of production: 10 – 15 business days
Shipping time: 7-14 days.
TOTAL = Production time (10-15 days) + Shipping Time (7-14 days) = 17-29 days
The total time to receive this Piano Pattern Air Jordan 13 Sneaker Shoes is 17-29 days at the regular time. Please consider!
(*) might be delayed 2-4 days due to the peak season, but we will try our best to fulfill orders as fast as we can.