The Toy Story New Full All Over Print For Men And Women 3D Hoodie is the perfect addition to your wardrobe. Made with the highest quality materials, this hoodie is soft, comfortable, and durable. The design features a stunning all-over print featuring beloved characters from the Toy Story franchise, making it a must-have for any fan.
Crafted with attention to detail, this hoodie boasts a 3D design that brings the characters to life. The vibrant colors and intricate details make it stand out from other hoodies on the market. Whether you're lounging at home or out and about, this hoodie is sure to turn heads and make a statement.
The Toy Story New Full All Over Print For Men And Women 3D Hoodie is versatile and stylish. It's suitable for both men and women, and the full-print design ensures that it will complement any outfit. The hoodie features a comfortable hood with drawstrings and a spacious pocket to keep your hands warm or store your essentials.
Whether you're a Toy Story fan or just looking for a unique and eye-catching hoodie, this product is the perfect choice for you. It's made with high-quality materials, designed with attention to detail, and showcases your love for one of the most beloved franchises of all time. Don't miss out on the chance to add this incredible hoodie to your collection – order now and experience the magic for yourself!
This is a cute item for your daddy, a gift for your mom, a gift for your daughter or grandmother, or for friends. Special for this Christmas holiday. buy a cute gift now. If you need the shirt in other styles, please contact us.
Once you placed successfully your order, it will be processed and printed exclusively for you within 4 – 7 days. You will receive your order within 7 – 14 business days after printing is complete.
(PRODUCTION TIME: 4-7 BUSINESS DAYS + SHIPPING TIME: 7-14 BUSINESS DAYS)
Manufacturer: Made in Vietnam
DHL shipping costs $4.99 for orders under $39.99.
The Toy Story New Full All Over Print For Men And Women 3D Hoodie Information
Gender: Unisex
Material Type: Polyester. Soft and comfortable. High-quality materials without ever fading, cracking, peeling, or flaking Vibrant colors that won't fade.
Pocket: Two front pockets (Hoodie & Zip-up Hoodie)
Feature: Profession 3D Print-rich in color, Dye-sublimation printing
Washing Condition: Dry clean, hand or machine wash are also acceptable. Dryer-safe without any fading, peeling, or wrinkling, quick-drying.
Some of the The Toy Story New Full All Over Print For Men And Women 3D Hoodie photos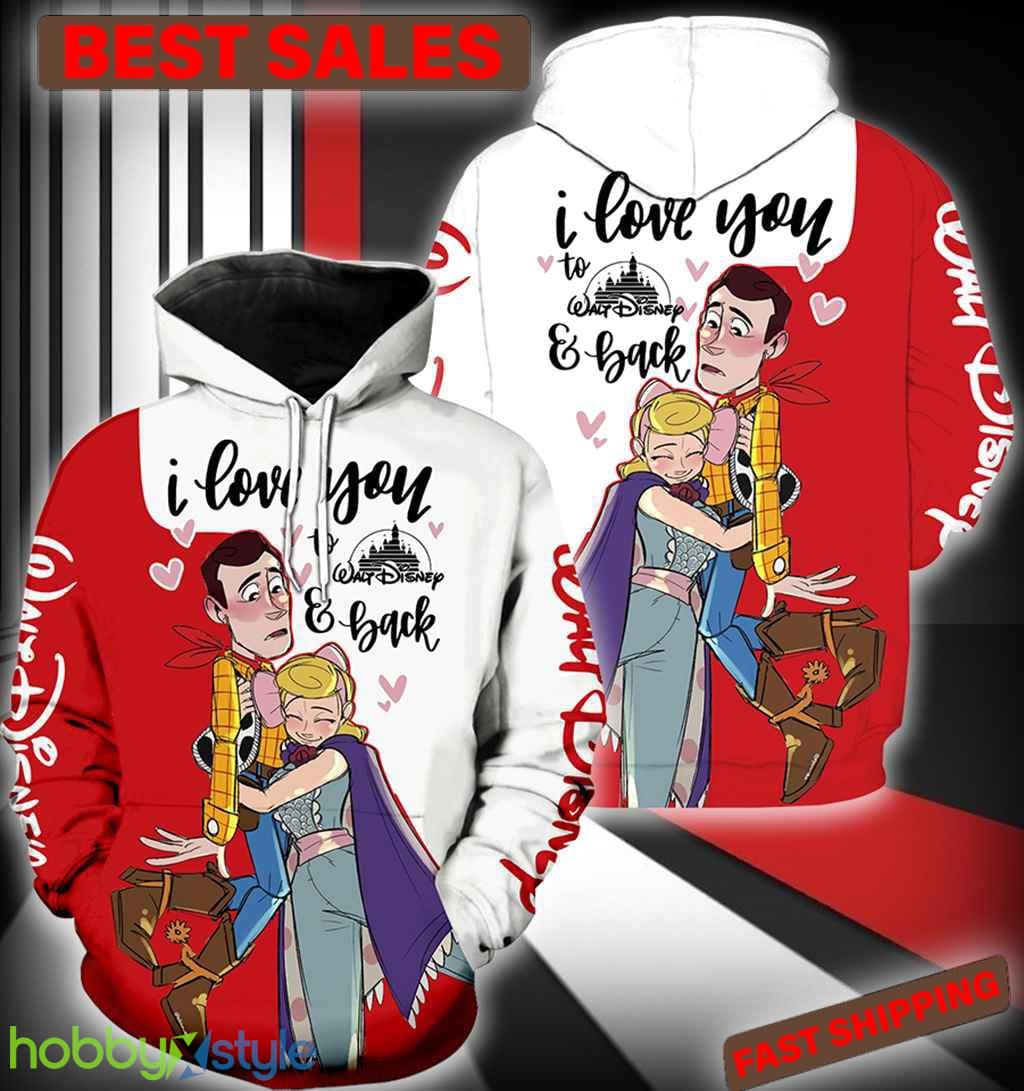 3D ALL-OVER PRINT SIZE CHART:
Allow for a tolerance level of 2.5cm/1in. If you're unsure it's always better to choose the larger size.
Note: Because this product is made to order, we can't accept returns due to size issues. Please check carefully before making the purchase. If you have any issues with the payment or adjust the information right after the purchase