This vibrant and stylish Beer Bottle Hawaiian Shirt is the perfect gift for both men and women who love to embrace the spirit of the tropics! Crafted with meticulous attention to detail, this shirt features a captivating design adorned with colorful beer bottles, making it an absolute head-turner at any occasion.
Made with soft and breathable fabric, this Hawaiian shirt ensures utmost comfort, allowing you to enjoy your favorite brews all day long. Whether you're lounging by the beach, attending a summer BBQ, or simply want to add a touch of fun to your everyday outfit, this shirt effortlessly combines comfort and style.
Not only does this Beer Bottle Hawaiian Shirt exude a laid-back island vibe, but it also serves as a conversation starter. Strike up a chat about your favorite beers or share stories of unforgettable trips to tropical destinations. This shirt is more than just a piece of clothing; it's a symbol of relaxation, good times, and the celebration of life.
With its versatile design, this Hawaiian shirt is suitable for a wide range of occasions. Dress it up with chinos or a skirt for a casual yet chic look, or pair it with your favorite shorts for a relaxed weekend ensemble. No matter how you choose to wear it, this shirt is guaranteed to make a statement.
Whether you're treating yourself or searching for the perfect gift, this Beer Bottle Hawaiian Shirt is a must-have for anyone with a love for all things tropical and a passion for beer. So, why wait? Embrace the laid-back island vibes and add a touch of excitement to your wardrobe with this delightful Beer Bottle Hawaiian Shirt today!
This is a cute item for the holiday. Buy a great gift for someone you love. Get yours or make a great gift for this holiday.
Processing Time: 3 – 5 business days
Estimated shipping time in the US: 7-14 business days.
Estimated shipping time in EU & UK: 10-13 business days.
Estimated shipping time in CA: 10-15 business days.
Shipping service: DHL
Beer Bottle Hawaiian Shirt Gift For Men And Women Details:
This all-over print Hawaiian shirt ensures quality, fit, and comfort. This custom shirt ensures quality, fit, and comfort. The woven polyester fabric is lightweight, breathable, and resistant to shrinking and wrinkles. The button closure and collar are simple and comfortable.
100% woven polyester fabric, offers outstanding durability, insulation, and wrinkle resistance.
Moisture-wicking.
Full button-down closure.
The color could be slightly different between on the screen and in practice.
2 style, No Pocket and has a patch Pocket on the left side chest to conveniently store keys, phones, or wallets
Unisex Style
Some of the Beer Bottle Hawaiian Shirt Gift For Men And Women photos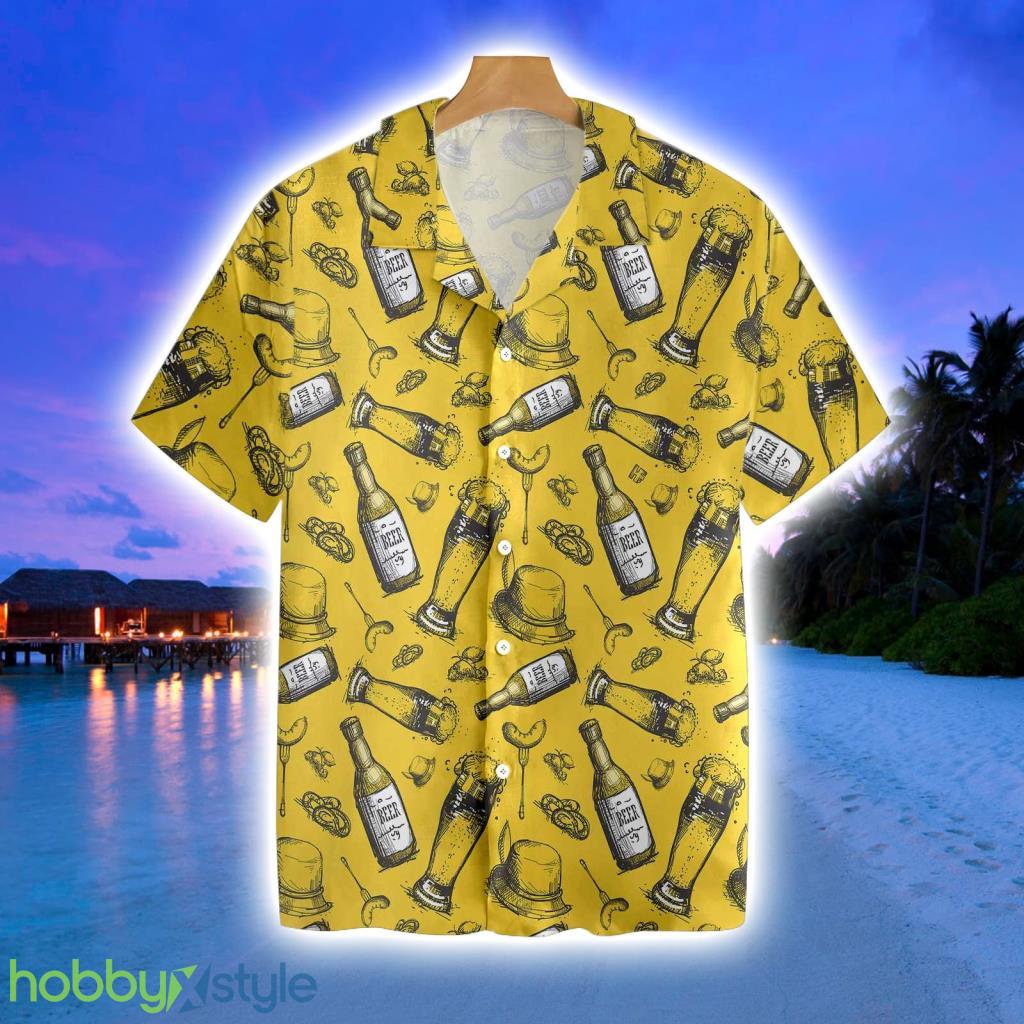 HAWAIIAN SIZE CHART
——————-
Note: Due to manual measurement, there will be an error of +/-0.3-0.5 cm. Please be understanding.
To find the size that fits you best please check our size chart carefully!