Step into paradise with our Cat And Dog Sunset Hawaiian Shirt – the perfect gift for both men and women who have a deep love for their furry friends! Crafted with meticulous attention to detail, this vibrant and eye-catching shirt is designed to transport you to a tropical island getaway every time you wear it.
Featuring a mesmerizing sunset scene adorned with adorable cats and dogs, this shirt effortlessly combines style and personality. The premium fabric ensures a comfortable fit, making it ideal for any occasion, whether it's a casual day out, a beach party, or even a tropical-themed event.
Our Cat And Dog Sunset Hawaiian Shirt is not just a fashion statement; it's a conversation starter. Be prepared for compliments and inquiries about where you found such a unique and captivating piece. This shirt is a true testament to your love for animals and your individuality.
Available in a range of sizes, this versatile shirt suits both men and women, making it an excellent gift choice for anyone who appreciates the beauty of nature and the companionship of cats and dogs. Surprise your loved ones with a timeless and meaningful present that reflects their passions.
With its vibrant colors, impeccable design, and comfortable fit, our Cat And Dog Sunset Hawaiian Shirt will undoubtedly become a cherished addition to your wardrobe. Embrace the spirit of aloha and let this shirt bring a touch of paradise to your everyday life. Order now and experience the joy of wearing a truly unique and captivating piece of fashion!
This is a cute item for the holiday. Buy a great gift for someone you love. Get yours or make a great gift for this holiday.
Processing Time: 3 – 5 business days
Estimated shipping time in the US: 7-14 business days.
Estimated shipping time in EU & UK: 10-13 business days.
Estimated shipping time in CA: 10-15 business days.
Shipping service: DHL
Cat And Dog Sunset Hawaiian Shirt Gift For Men And Women Details:
This all-over print Hawaiian shirt ensures quality, fit, and comfort. This custom shirt ensures quality, fit, and comfort. The woven polyester fabric is lightweight, breathable, and resistant to shrinking and wrinkles. The button closure and collar are simple and comfortable.
100% woven polyester fabric, offers outstanding durability, insulation, and wrinkle resistance.
Moisture-wicking.
Full button-down closure.
The color could be slightly different between on the screen and in practice.
2 style, No Pocket and has a patch Pocket on the left side chest to conveniently store keys, phones, or wallets
Unisex Style
Some of the Cat And Dog Sunset Hawaiian Shirt Gift For Men And Women photos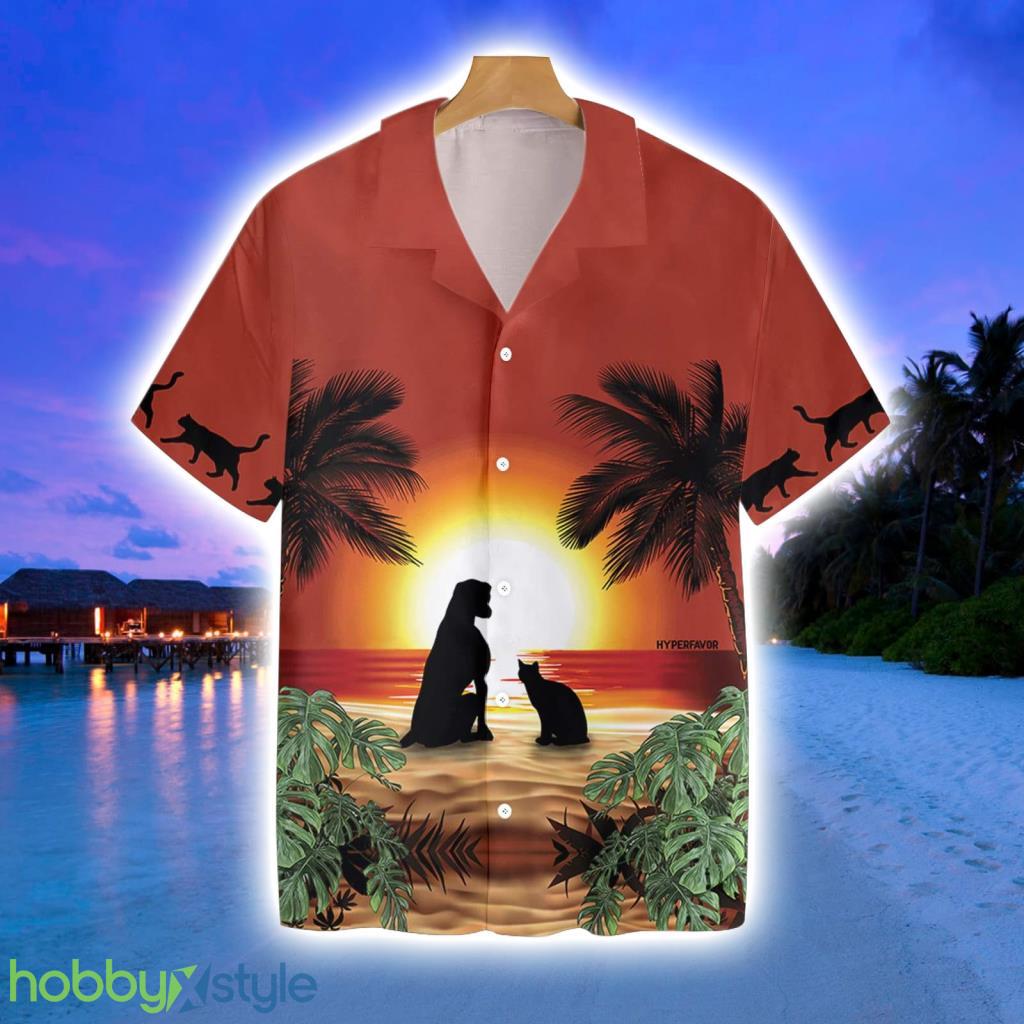 HAWAIIAN SIZE CHART
——————-
Note: Due to manual measurement, there will be an error of +/-0.3-0.5 cm. Please be understanding.
To find the size that fits you best please check our size chart carefully!