Get ready to unleash your inner feline fashionista with our Cat Yoga Hawaiian Shirt Gift For Men And Women. This purr-fectly designed shirt combines the serene art of yoga with the vibrant spirit of Hawaiian Aloha, resulting in a truly unique and eye-catching garment.
Crafted with the utmost care and attention to detail, this shirt features a delightful array of adorable cats gracefully posing in various yoga positions against a backdrop of lush tropical scenery. The intricate illustrations are brought to life with vivid colors and impeccable printing, ensuring that every detail is captured with the utmost clarity.
Not only does this shirt showcase your love for our feline friends, but it also exudes a relaxed and laid-back vibe, making it a versatile piece for any occasion. Whether you're lounging by the beach, attending a summer party, or simply looking for a conversation starter, this Cat Yoga Hawaiian Shirt is guaranteed to turn heads and spark smiles wherever you go.
Crafted from soft and breathable fabric, this shirt offers both comfort and style. Its lightweight nature makes it perfect for those warm summer days, while its relaxed fit allows for easy movement during yoga sessions or any other activities you engage in. The button-down design adds a touch of class, making it suitable for both men and women who appreciate the finer things in life.
Not only is this Cat Yoga Hawaiian Shirt a fantastic addition to your own wardrobe, but it also makes for a thoughtful and unique gift for cat lovers and yoga enthusiasts alike. Whether it's a birthday, holiday, or just an unexpected surprise, this shirt is sure to bring joy and delight to anyone lucky enough to receive it.
So why wait? Embrace your inner yogi and show off your love for cats in style with our Cat Yoga Hawaiian Shirt Gift For Men And Women. With its impeccable design, comfort, and versatility, this shirt is a must-have for any fashion-forward individual who dares to stand out from the crowd.
This is a cute item for the holiday. Buy a great gift for someone you love. Get yours or make a great gift for this holiday.
Processing Time: 3 – 5 business days
Estimated shipping time in the US: 7-14 business days.
Estimated shipping time in EU & UK: 10-13 business days.
Estimated shipping time in CA: 10-15 business days.
Shipping service: DHL
Cat Yoga Hawaiian Shirt Gift For Men And Women Details:
This all-over print Hawaiian shirt ensures quality, fit, and comfort. This custom shirt ensures quality, fit, and comfort. The woven polyester fabric is lightweight, breathable, and resistant to shrinking and wrinkles. The button closure and collar are simple and comfortable.
100% woven polyester fabric, offers outstanding durability, insulation, and wrinkle resistance.
Moisture-wicking.
Full button-down closure.
The color could be slightly different between on the screen and in practice.
2 style, No Pocket and has a patch Pocket on the left side chest to conveniently store keys, phones, or wallets
Unisex Style
Some of the Cat Yoga Hawaiian Shirt Gift For Men And Women photos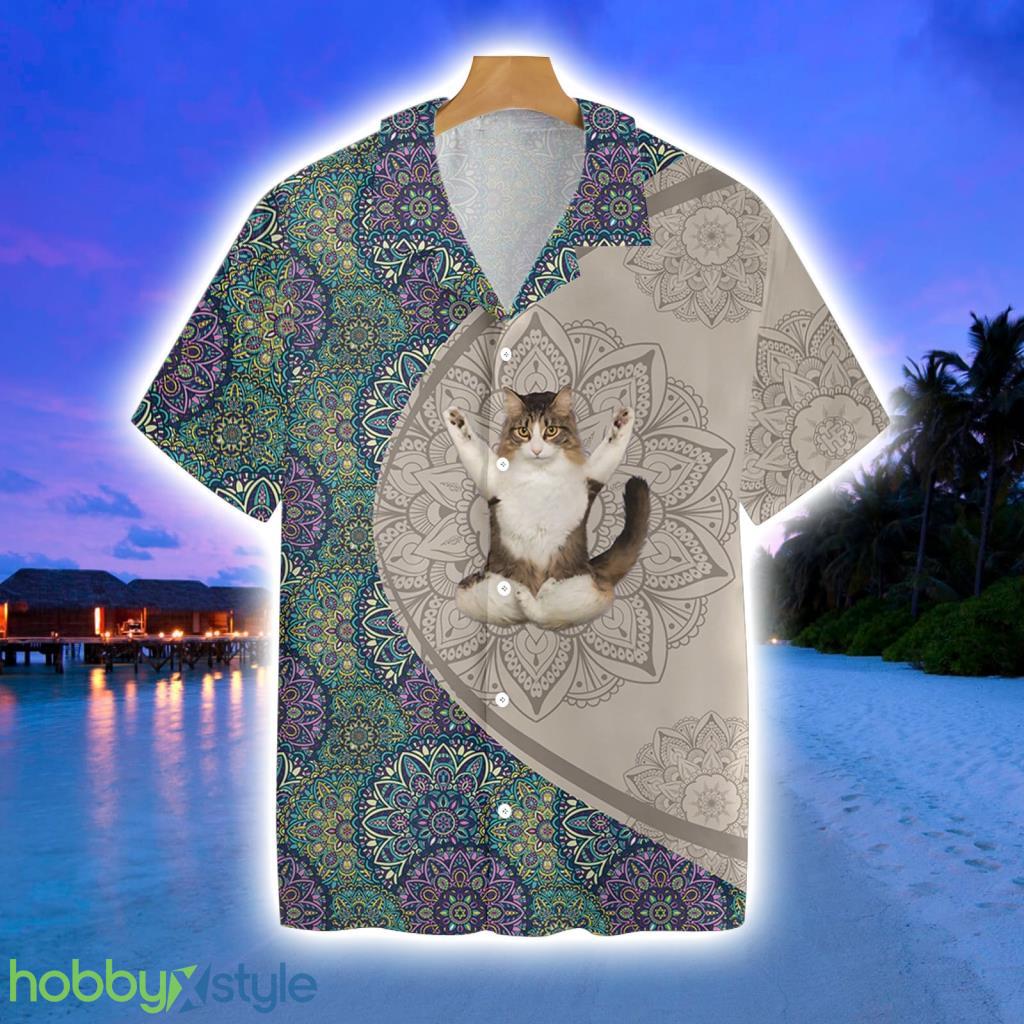 HAWAIIAN SIZE CHART
——————-
Note: Due to manual measurement, there will be an error of +/-0.3-0.5 cm. Please be understanding.
To find the size that fits you best please check our size chart carefully!